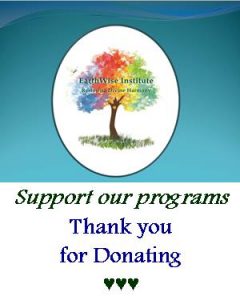 Earthwise Institute is the the nonprofit umbrella associated with The Nature Whisperer.  We have recently acquired our state level nonprofit for Oregon and are continuing with our federal nonprofit acquisition process.
As part of our program development we require a new digital camera and laptop as our previous ones have seized to function.  If you follow The Nature Whisperer or Earthwise Institute, you will know that photography and photo journaling are at the center of our programs and educational sharing.  This makes having a new camera critical for our continued development.
Here is Earthwise Institute's Mission statement:
The Mission of Earthwise Institute is to assist the awakening humanity to the awareness of the interconnectiveness of all Life, providing them educational, healing and communication tools for co-creating global harmony and joy through advocacy and applied wisdom.
Our primary programs include:
* Earth Stewardship
* Conscious Communication with Nature
* Holistic Living
* Gaia's Medicinal Garden
We have two books in the works to support the program creation
* Conscious Communication with Nature
* A Walk in the Forest with Ishnahnay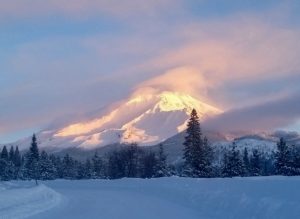 This May and June I am being offered time in Mount Shasta to focus on our books and overall program development. Having a camera to capture my/our communications with Nature is deeply important as it is that consciousness that is at the center of our message.

I am grateful to all those who have already contributed and to those who choose to do so now. Blessings and thank you for donating and sharing with others. 
~ Kathryn Shanti Ariel, The Nature Whisperer and  CEO of Earthwise Institute